Category:
This WONDERFUL life
So 2019 is now a thing of the past. The fireworks are over. The resolutions have been made (or not)! On New Years Day I like to think of a list of words that represent the previous year and my chosen replacement word for 2020. Are you ready for that list?
Resilience – Normally my first word each year is CHANGE but that one has been over used. I chose resilience for 2019 because was a year of change that I had no control over. I've handled all those changes (mostly good changes but some were tough) with resilience. The challenging changes made me a stronger person. The positive changes have made me a kinder, more patient person. For 2020 I will take this resilience and help others to find their own STRENGTH.
Divided – I am NOT a big politics fan. I will NOT talk about politics. What I will say is that ALL of our politicians are doing us, and the world a disservice by fighting and not working together. I don't care which side of the aisle they are on, all of them need to grow up and do their jobs. That's all! For 2020, I will work hard to be an example to my fellow humans and treat everyone with KINDNESS.
Hate – I was going to use the word anger but there was so much hate this year that I had to use hate, mostly due to the word above. I've heard so many people (liberals, conservatives, activists, regular folks, Republicans, Democrats, Independents, socialists, radicals – you get my point —EVERYONE!) say the word HATE this year that it made me sick. It's hard to not fall into the same trap – and I have. For 2020 I plan to be more LOVING to all.
Humor – I needed to use my sense of humor a lot in 2019. It was part of my resilience! As long as it isn't cruel humor, I find that humor gets me through a rough day, week, month, and yes — year. For 2020, I will continue to use HUMOR to make myself and others smile.
And so…I am ready for 2020!
I wish you a KINDER, LOVING, HUMOROUS 2020 and the STRENGTH to overcome any obstacles that come your way.
Please feel free to share your goals for 2020.
Merry Christmas to all! I hope Christmas morning finds you healthy, happy, and surrounded by those you love.
I went to Christmas Eve Mass at St. Maximillian Kolbe last night and it was wonderful. The place was packed to the rafters! There was even an overflow Mass occurring in the next door parish center!
Since Mike was at work (see note below), I was alone. I found a seat and shortly after a couple came and asked if the seats next to me were saved. Before I had a chance to think about it, I said "Yes, for you. Today you are my family!" The couple sat next to me and thanked me. Next thing I knew they were quietly chatting and fiddling with their watches. The wife looked over and asked "Is that and Apple Watch? Do you know how to silence it?" So we went into a short lesson on how to use the Apple Watch. (This was about 20 minutes before Mass started). We then talked about our families, how all of mine, except my husband, were far away up North. Their children were driving down from Michigan that night and would be there in time for Christmas morning. Without even know each other's names, we had both helped each other. They made me feel like part of their family and I helped them with their Apple Watches, which they had just bought for each other for Christmas.
Mass started and some of the children staged a live Nativity. They were adorable. From the golden shining star to the lowly donkey, the kids in costume put on a beautiful Nativity scene. Afterwards, Father Teo had all of the children take a bow. His sermon was about being kind and finding ways to make a difference in the lives of others. How you never know when you will be able to help another person. The couple with the Apple Watches both raised their wrists and nodded at me. WOW! At the end of Mass, I thanked them for allowing me to be a part of their family, even if it was just for an hour. They thanked me for being there and helping them learn about their Apple Watches. (To my fellow library employees, I did tell them to check with their local library to see if they have any technology help.)
After Mass, Mike and I had a nice dinner and went to bed early so Santa would have plenty of time to do his thing and move on. Of course we were both…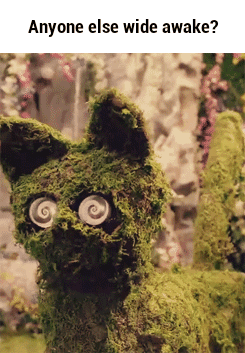 So we woke up at 7am and took care of the pets. While the coffee was brewing and the Marion berry sweet rolls (Thanks Mom and Dad, they were delicious. Check them out here https://www.wolfermans.com/w/pastries-baked-goods/sweet-rolls/51635) were heating, the pets received their Christmas goodies. Mike and I exchanged our gifts (thank you Mike….I love you always).
Now we are watching Christmas movies and snuggling with each other and the pets. All-in-all it has been a wonderful Christmas, so far.
I hope all of you are having the most wonderful day ever. I hope your blessings are abundant. Merry Christmas to all….
Note: Please be patient and kind to people who have to work on Christmas (or any other holiday). They are already stressed and you can help make their already crazy day a little less stressful by being kind. Thank you.